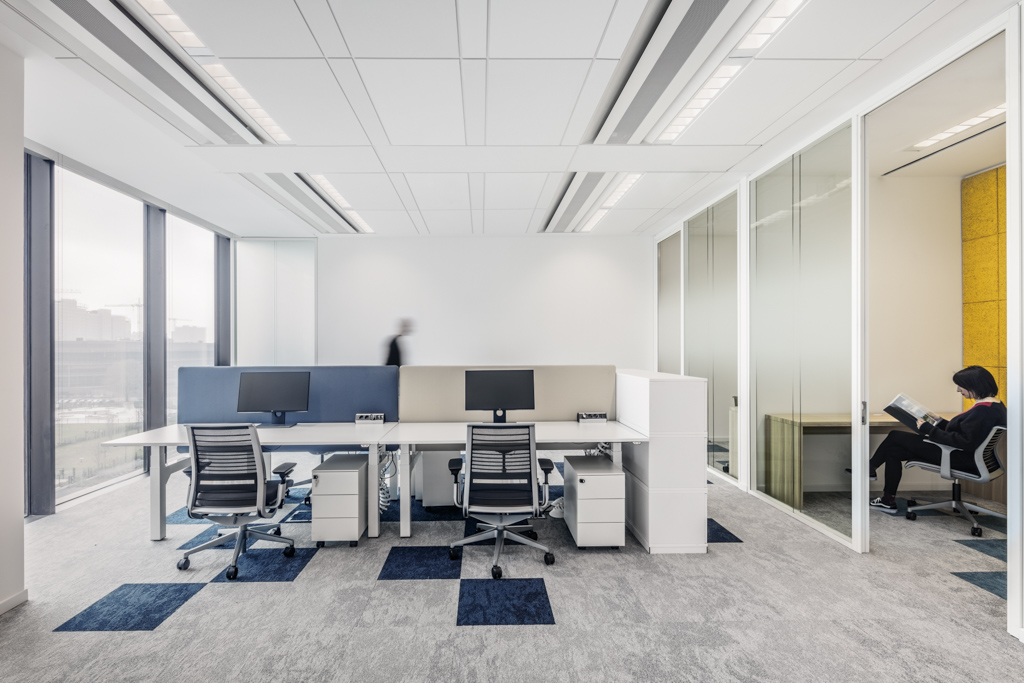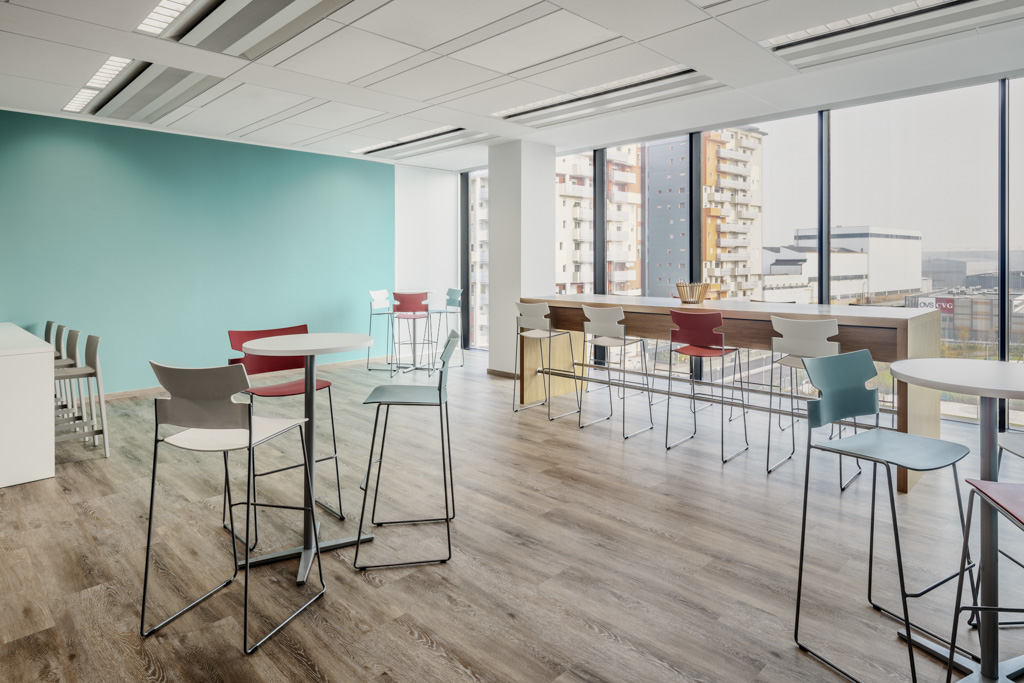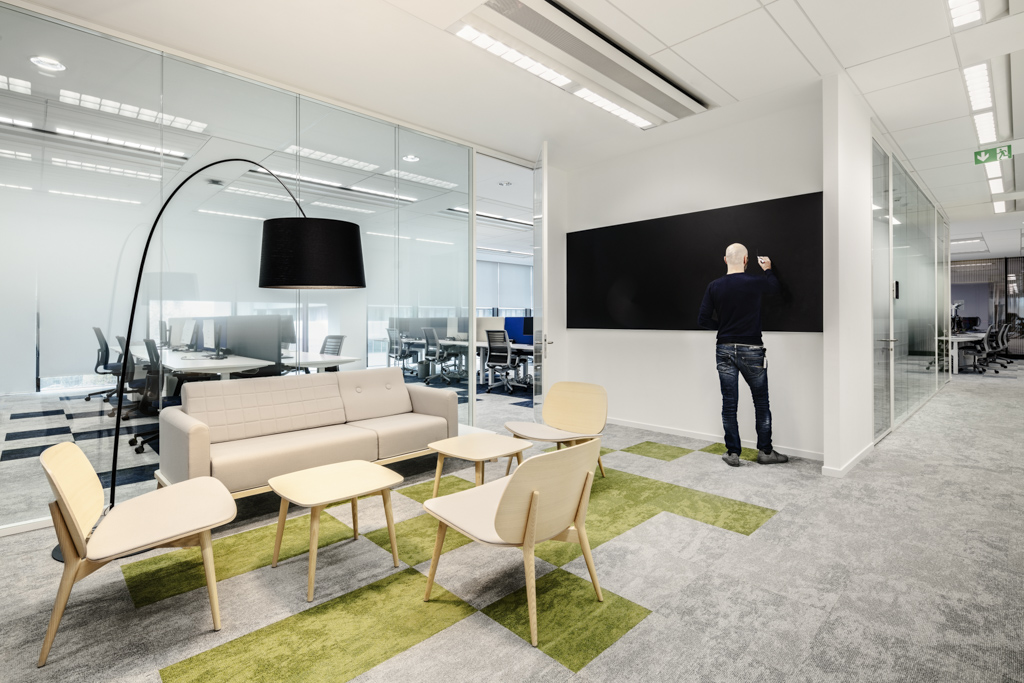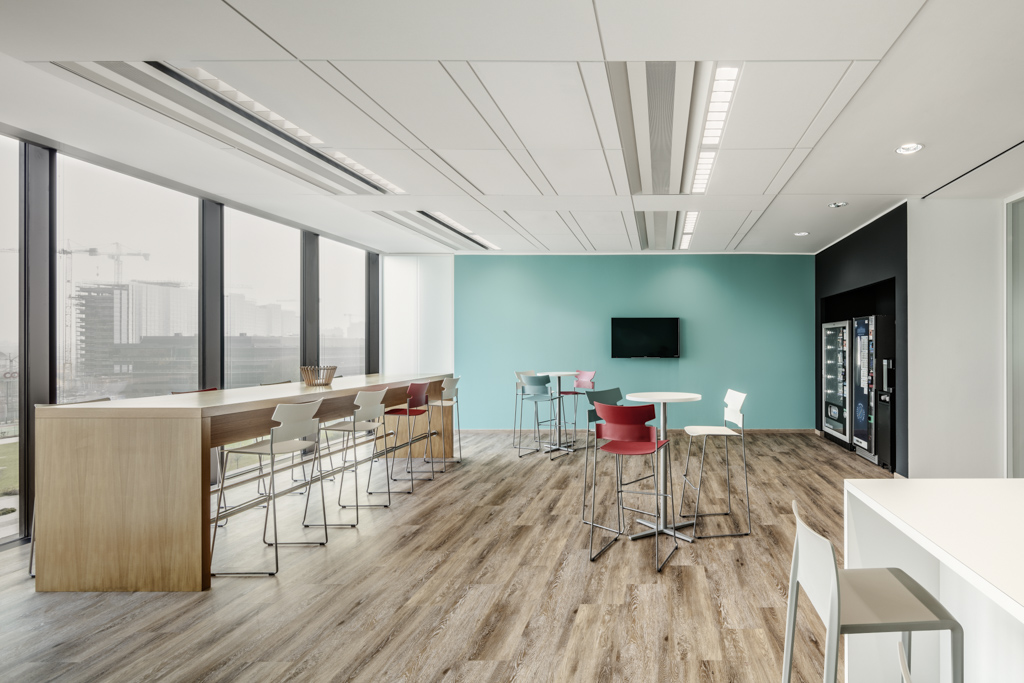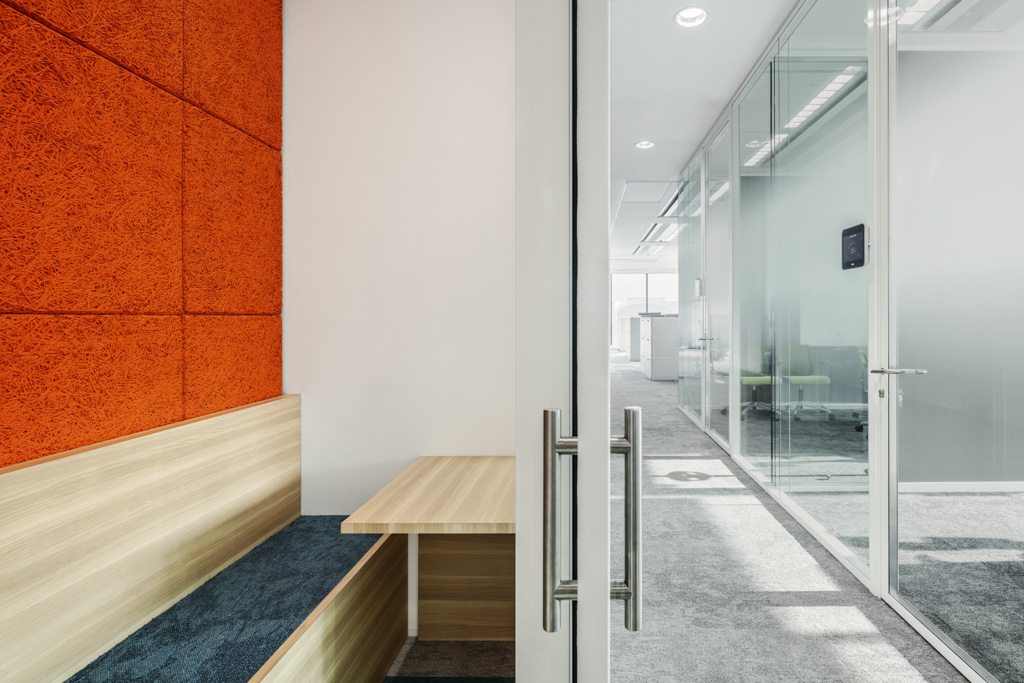 1 / 10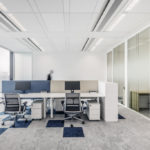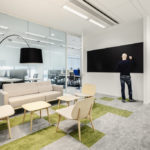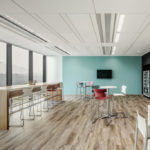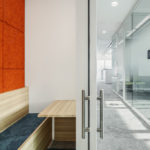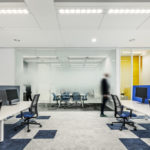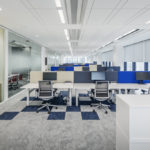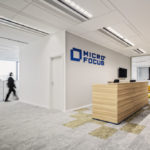 In a context of deep evolution Micro Focus, a global company leader in the software market and ranked 7° worldwide, entrusted Tétris with the realization project of the new Headqaurtes in Milan, located in Viale Sarca 235 in the premises of a recently renovated building LEED certified.
Tétris has designed and realized a project with a contemporary look&feel where Micro Focus values and image are immediately perceptible.
The design&build approach has been applied since the architectural and plant design continuing for the full installation of the works and with our team having a complete knowledge of the client's requirements who had an active role in the concept developing and space planning phases. Read more
Brand identity and comfort are key elements of the new headquarters where traditional open spaces alternate with flex areas more oriented to a smart and agile ways of working and living the workplace.
To adapt the space to different kind of use we have created open spaces, individual offices, meeting rooms with different capacities and refined with movable partitions, in addition to support areas available to the employees as phone booths, brain storming rooms and lounge areas equipped with writable boards. To complete the office a spacious break area and a reception have been furnished with made to measure joinery.
The working space are brightened by the natural lights coming in thanks to the installation of high glazed partitions whereas the comfort is ensured by the installation, in the informal areas, of acoustic materials which serve also as a decoration.
All these elements combined together have participated in delivering a modern office featured by primary colors and neutral graphics inspired to the client corporate identity, creating a brand experience among the employees that feel like part of a same Group attentive to the staff well-being.
The Design&Build process adopted by Tétris enabled the team to deliver the project on time and on budget, being the guarantee for the client to benefit of a complete turnkey offer during  all the project phases. From the design to the realization of the civil works and plants adjustment the client had to his complete disposal a dedicated Tétris team to coordinate, in addition to the procurement phase and sub-contractors selection, the health&safety procedures, the site supervision of all parties involved as well as all legal, financial and contractual aspects. 
Photography Credits: Davide Galli Atelier
________________________________
Micro Focus is listed on the London Stock Exchange (LSE:MCRO) and has a revenue per year equal to $4.4bn.
Micro Focus is a global company leader in the software market and ranked 7° worldwide.
The mission of Micro Focus is supporting its clients to maximise their existing investments and embrace, at the same time, new technologies in a world nowadays oriented to Hybrid IT.
Client testimonial