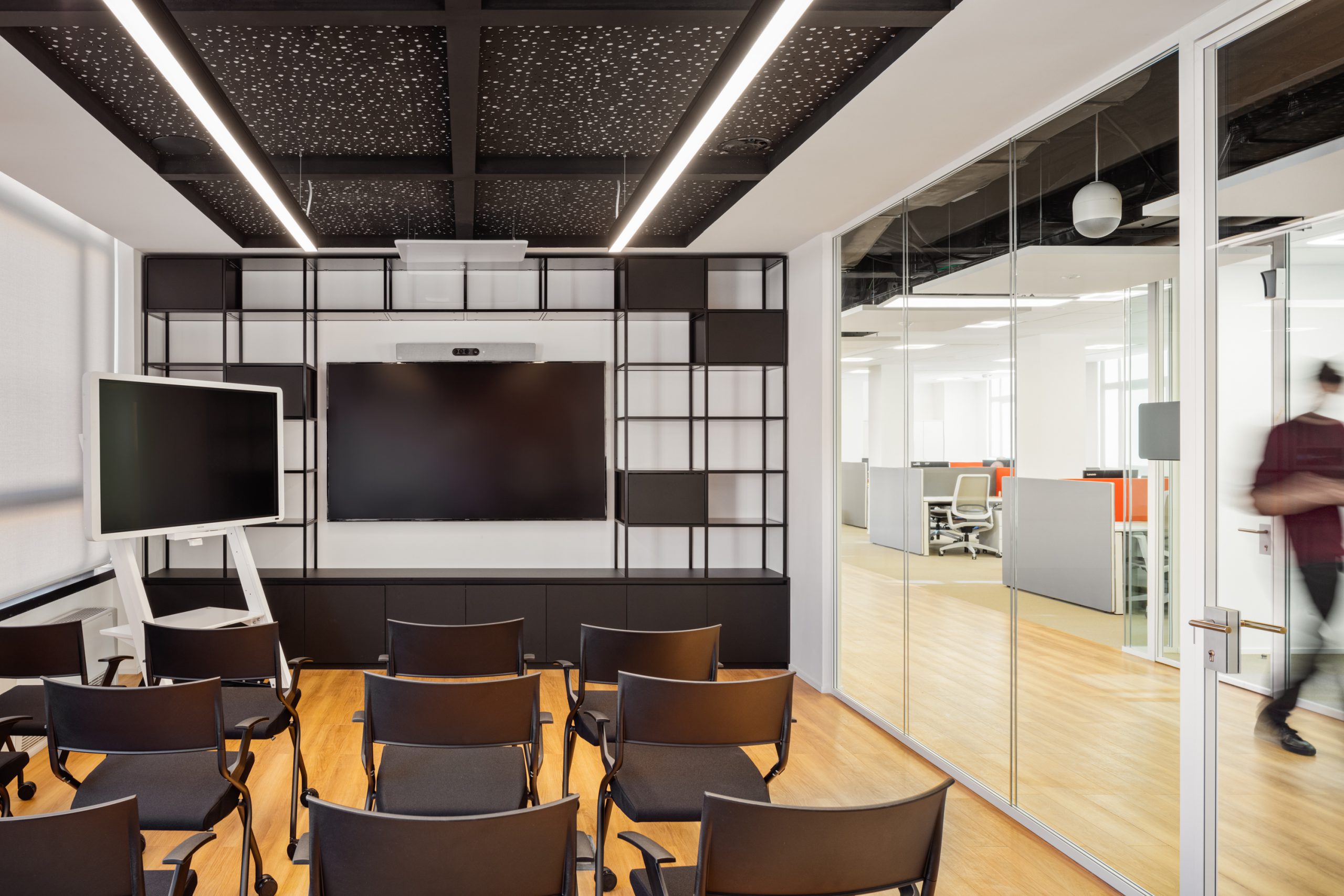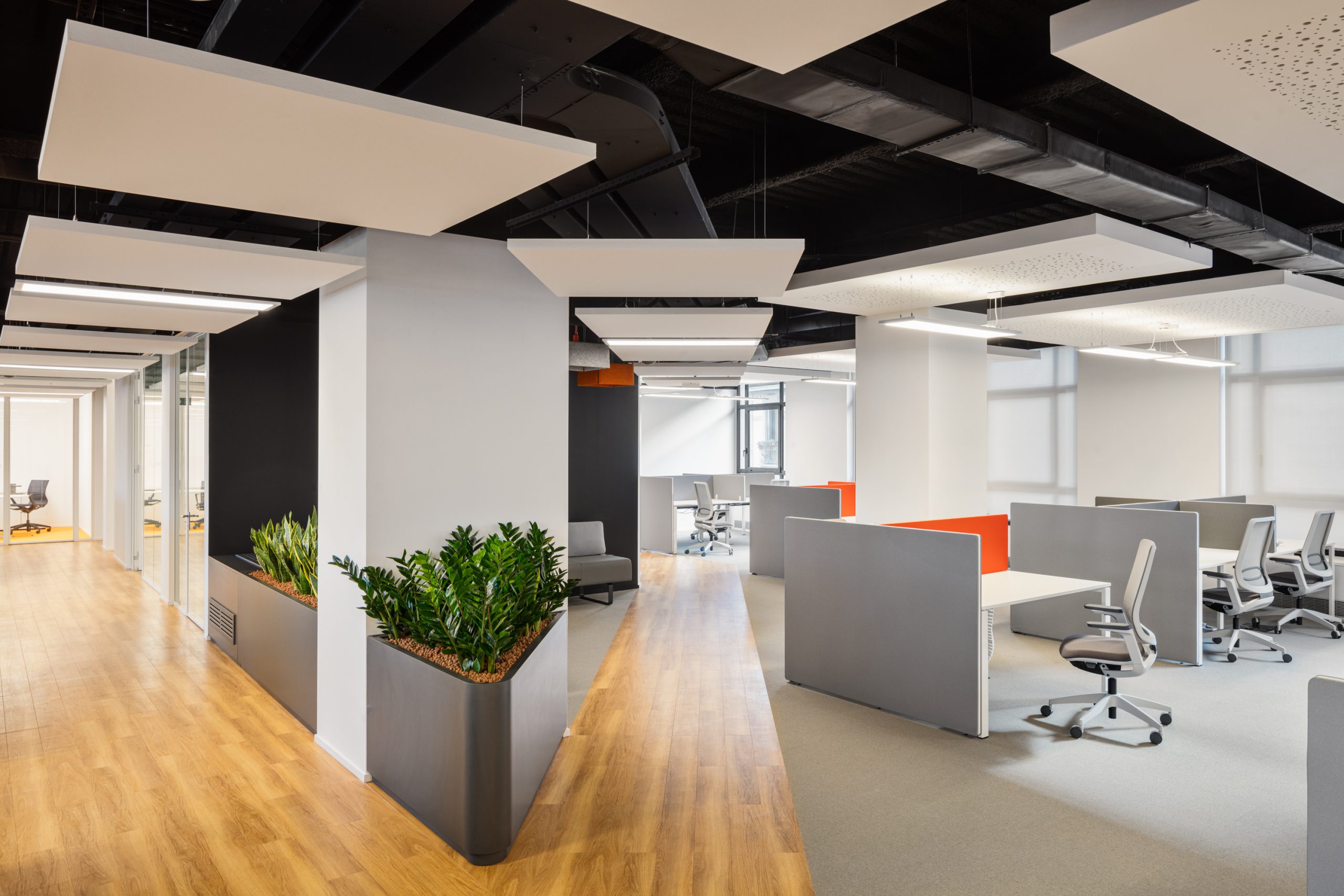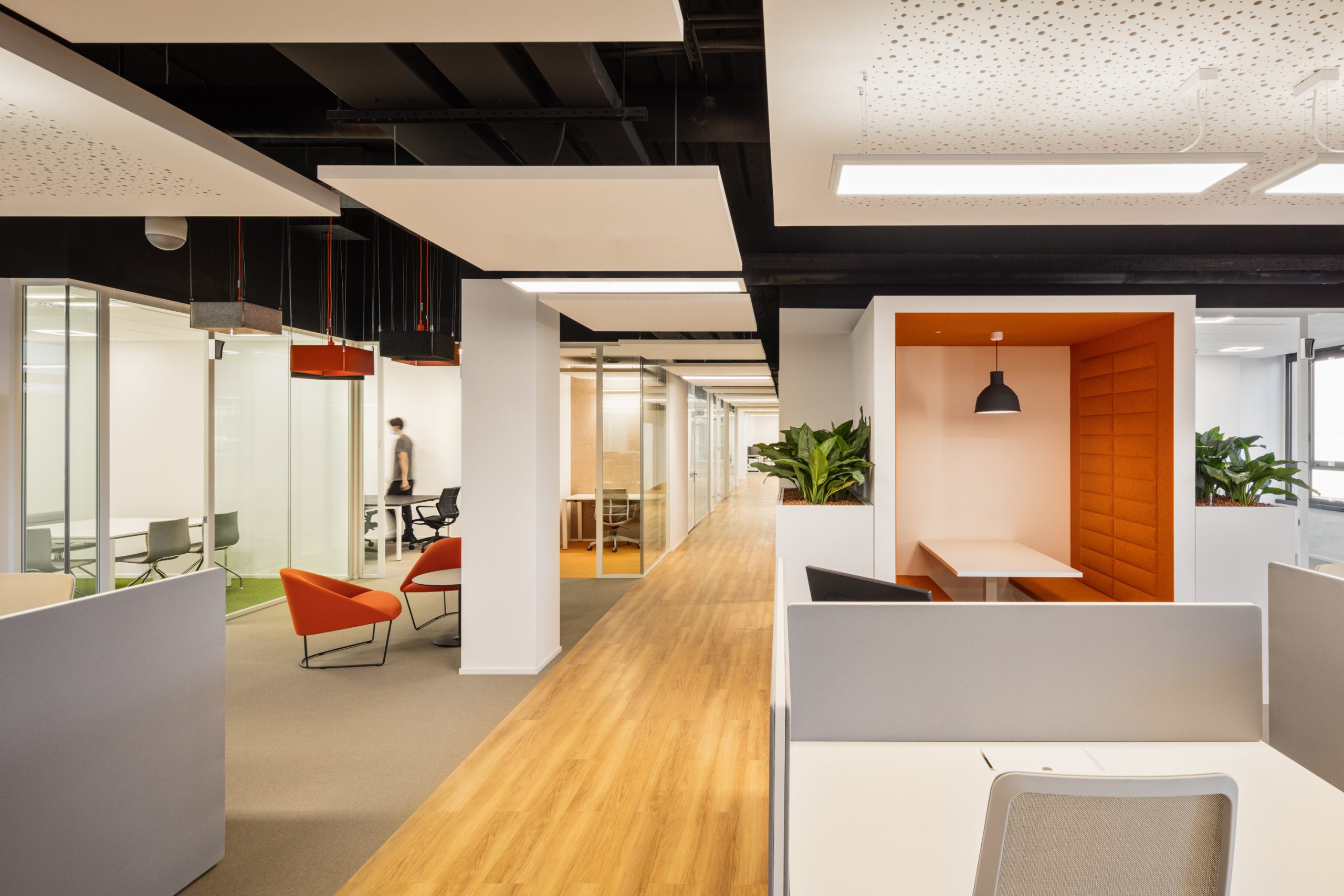 1 / 12
Facile.it, Italy's number one comparison website, entrusted us with the fit-out project for their new  headquarters in Milan.
The result is a modern and informal environment, designed to enhance the identity of a strong brand like Facile.it. Creative spaces, oriented towards people's needs and designed to increase the quality of work, characterised by the intensity and warmth of orange, which emphasises the brand identity, as well as by the chromatic contrast of certain texture details, flower boxes and live plants positioned in various areas of the building. Read more
The offices, conceived as large flexible open spaces in an industrial style with visible plants, are spread over three floors. In addition to the larger environments, there are also more intimate spaces such as the client area at the entrance, characterised by small rooms. There is no shortage of recreational spaces, such as the Game Room with table football, table tennis and the break area: a variety of spaces that contribute to increasing the creativity of those use live them daily.
Another significant architectural and functional element are the chat sofas, small spaces for intimate and cosy moments: spaces covered with coloured acoustic felt, a material which produces a scenographic effect. There are several meeting rooms, which differ in size and name. Each one is named after a district of Milan, which Facile.it has chosen as a tribute to the city that hosts its new headquarters. The top floor - the second - houses the executive management area. This is where most of the Office&Meet closed offices are located, as well as the training room, where educational courses are organised for all the company's professionals.
We completed the renovation of the space in four months, managing the coordination of site activities and the implementation of building works and internal adaptation of the existing spaces from an architectural, structural and plant engineering point of view, focusing in particular on works aimed at improving the acoustics and lighting of the spaces for greater comfort. In addition, we took care of the construction and installation of bespoke joinery and furniture, and of the lighting system with an integrated domotic automation system that allows you to modulate the interior lighting of the rooms based on the external lighting and to control the automatic switching off of the lights in order to reduce energy consumption.
____________________
DEGW-FUD-Atmos | Lombardini22: space planning, interior design, art direction, preliminary design, executive design, construction management, safety, physical branding, acoustic design.
Tétris: construction management, building and plant renovation works (electrical, mechanical, special), construction and installation of bespoke joinery.
Photo credit: ©Davide Galli