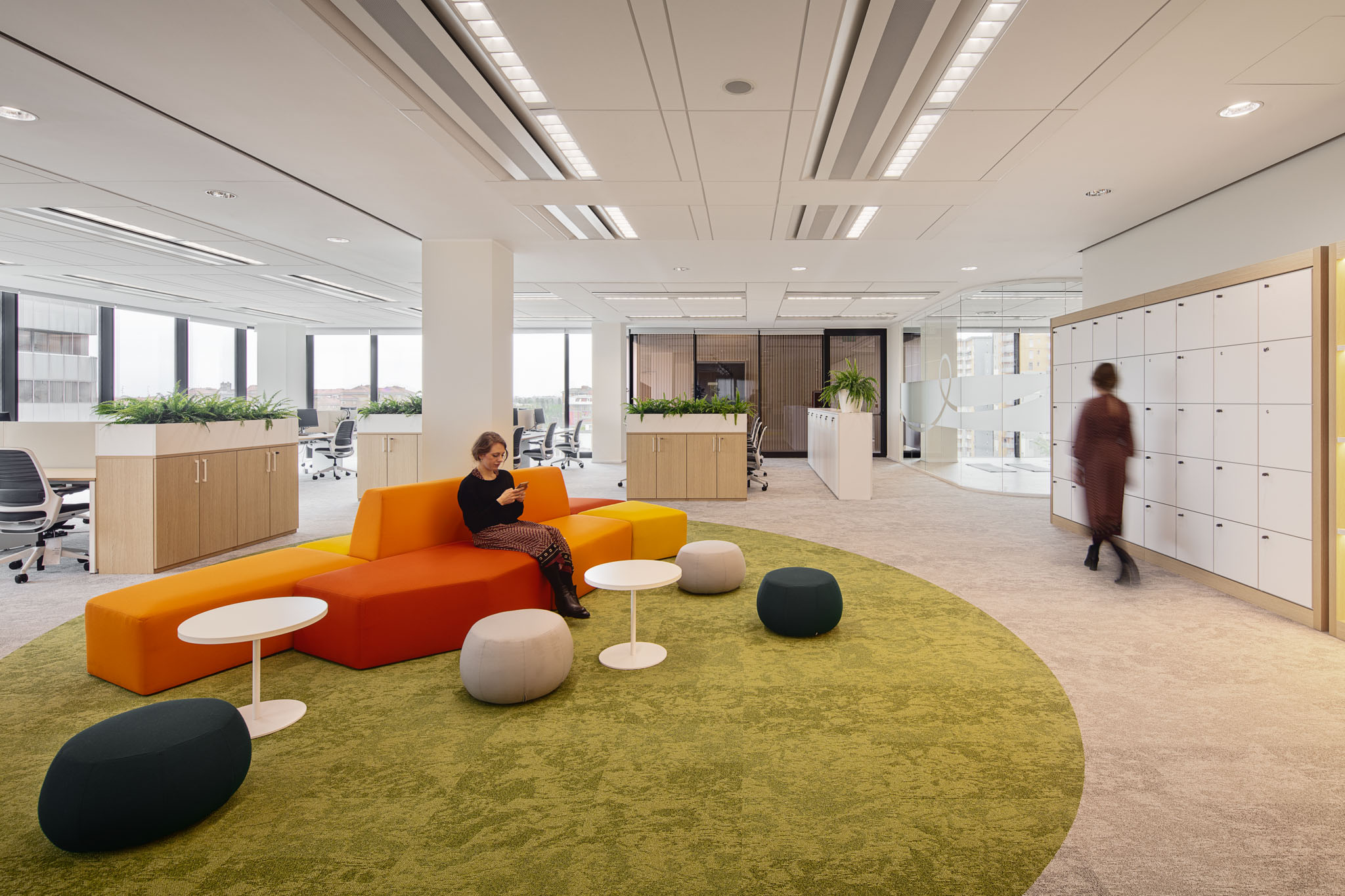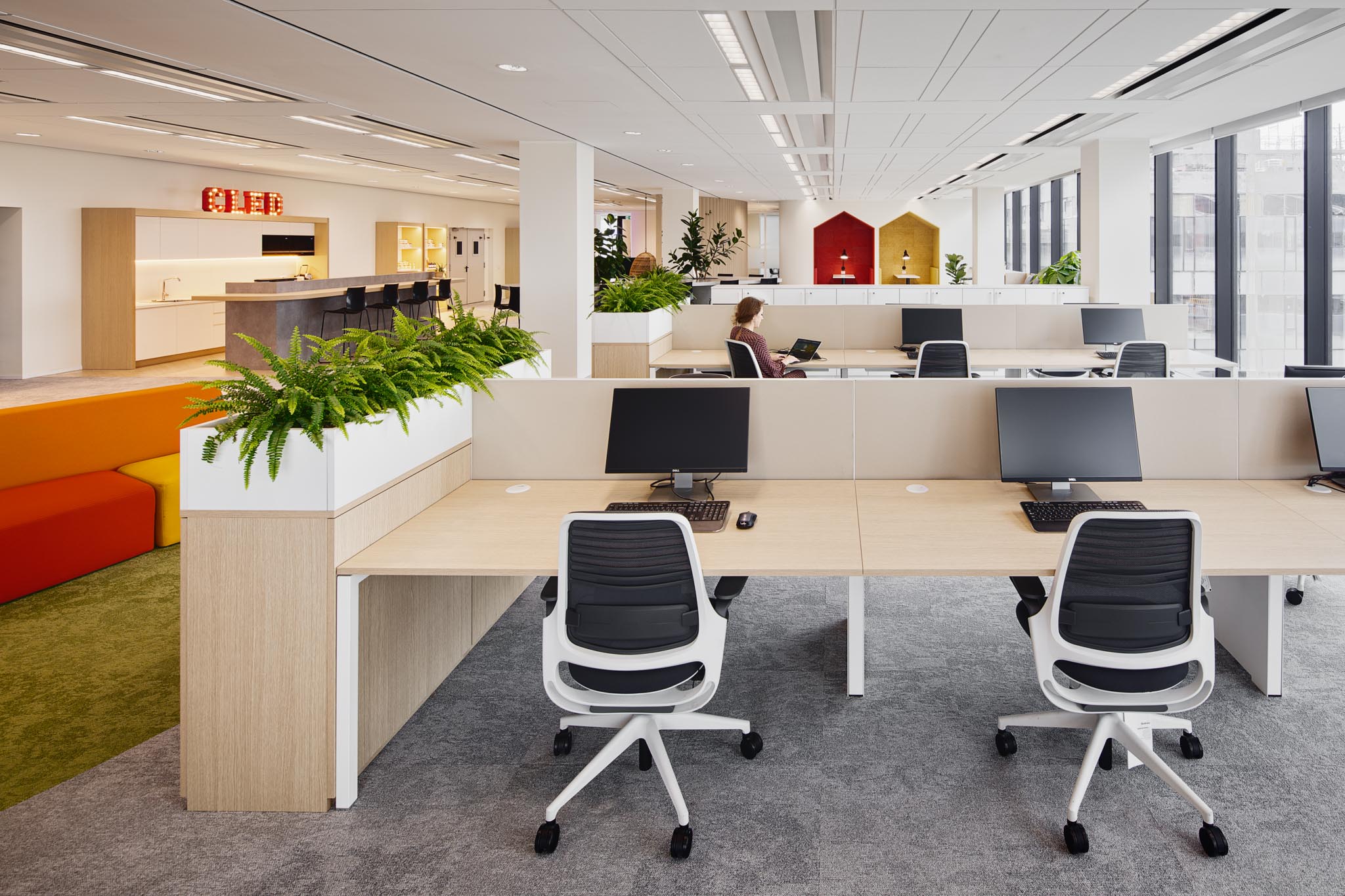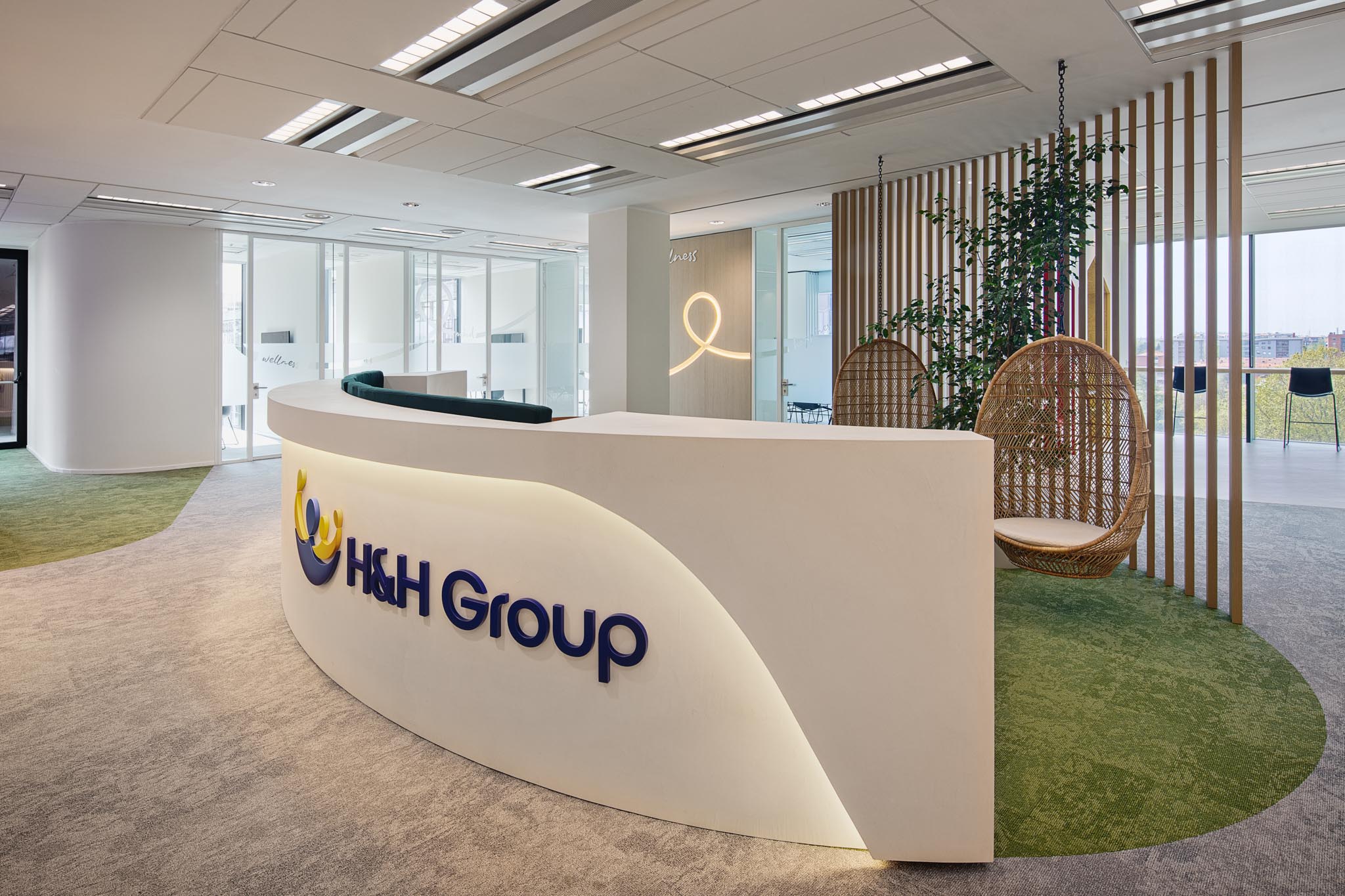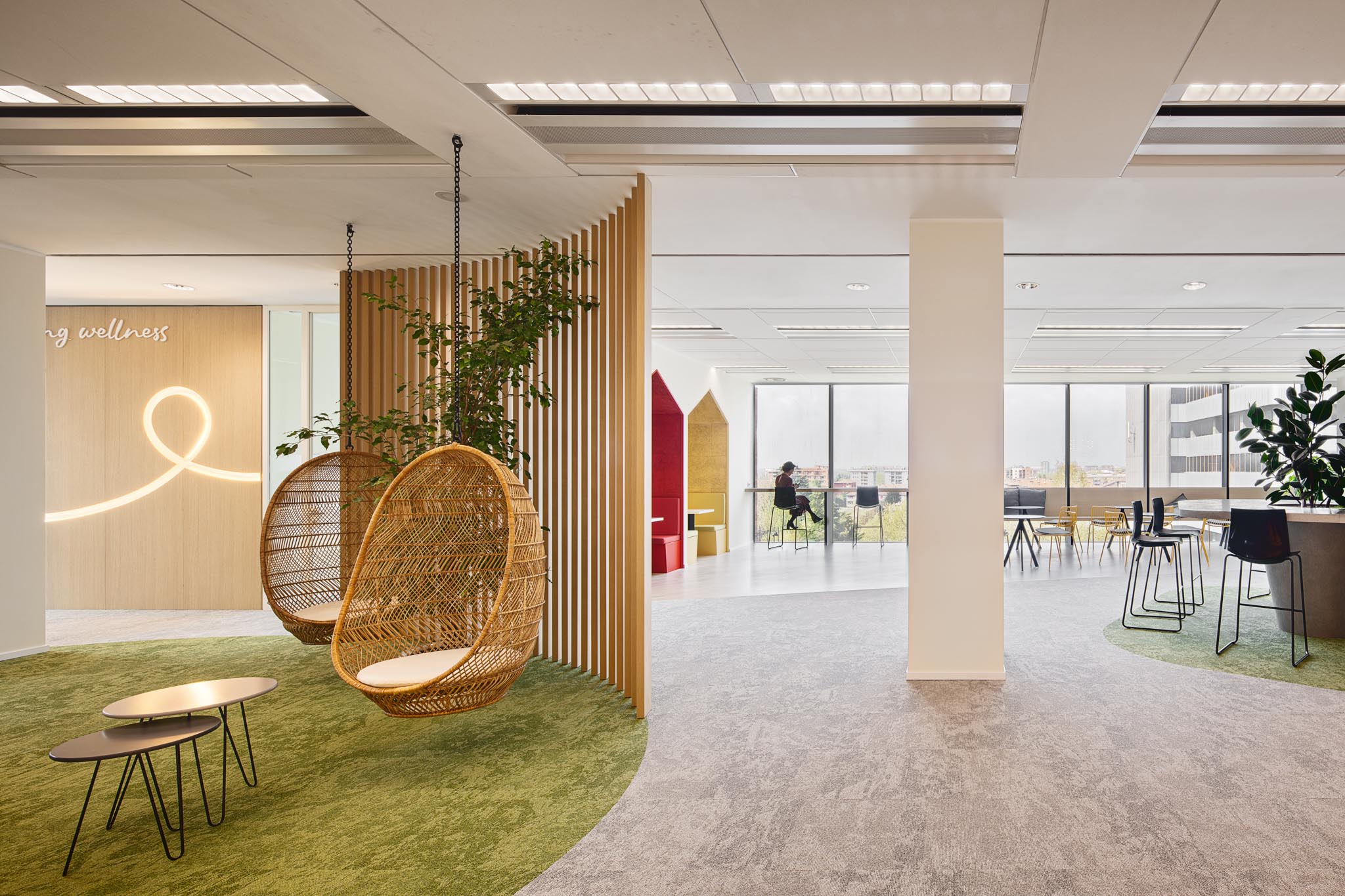 1 / 9
H&H Group, a leading company in advanced baby and adult nutrition and care and, premium quality vitamins and supplements, entrusted Tétris with the design and build project for its new headquarters located in Milan in the premises of Bicocca District, in a Leed certified building.
Tétris designed the offices inspired by H&H Group's motto: "The way we live our lives and the choices we make, directly impact the joy we experience", thus creating a bright, collaborative, natural and inspiring working environment. Read more
With this principle in mind, the project concept was realized to develop a relaxed, pleasant and comfortable working space, with a natural feeling and oriented towards sustainability. Informal areas with a grass effect carpet, a break area equipped with a coffee point and finished with wood effect PVC come to life into the office likewise the installation of greenery and swings hanging from the ceilings brings into the workspace a lively and friendly atmosphere. In the same way, the choice of furniture solutions, characterized by organic and sinuous shapes, play a role in recreating a fresh, bright and natural sensation that boosts employees to collaborate and work more efficiently, generating a relaxed mood and a greater sense of belonging enhanced by visual elements that recall the corporate brand values.
The office layout is distributed in three main different environments: a welcome area with an informal waiting space surrounded by meeting rooms, an operative open space with flexible work stations, sofas, poufs and multipurpose rooms, used to practice yoga or hold conferences and workshops, and a central hybrid space equipped with a bar counter and a break corner designed with a "casual style" suitable to organize informal meetings or events.
The entire space is fluidly organized in flexible areas offering to the users different privacy levels for their daily activities: small soundproofed corners for informal talks or finding concentration, institutional modular meeting rooms, phone booths for conference calls, brainstorming areas dedicated to team activities equipped with boards and large-step seats with colored pillows, break areas for recreational moments with colleagues and touch-down stations available to clients and consultants.
The presence of interconnected opened spaces facilitates communication, interaction and movement among people, increasing the company welfare.
*The project is one of the winners of the BigSEE Interior Design Award 2020
Photo Credit: Davide Galli Atelier
Client testimonial