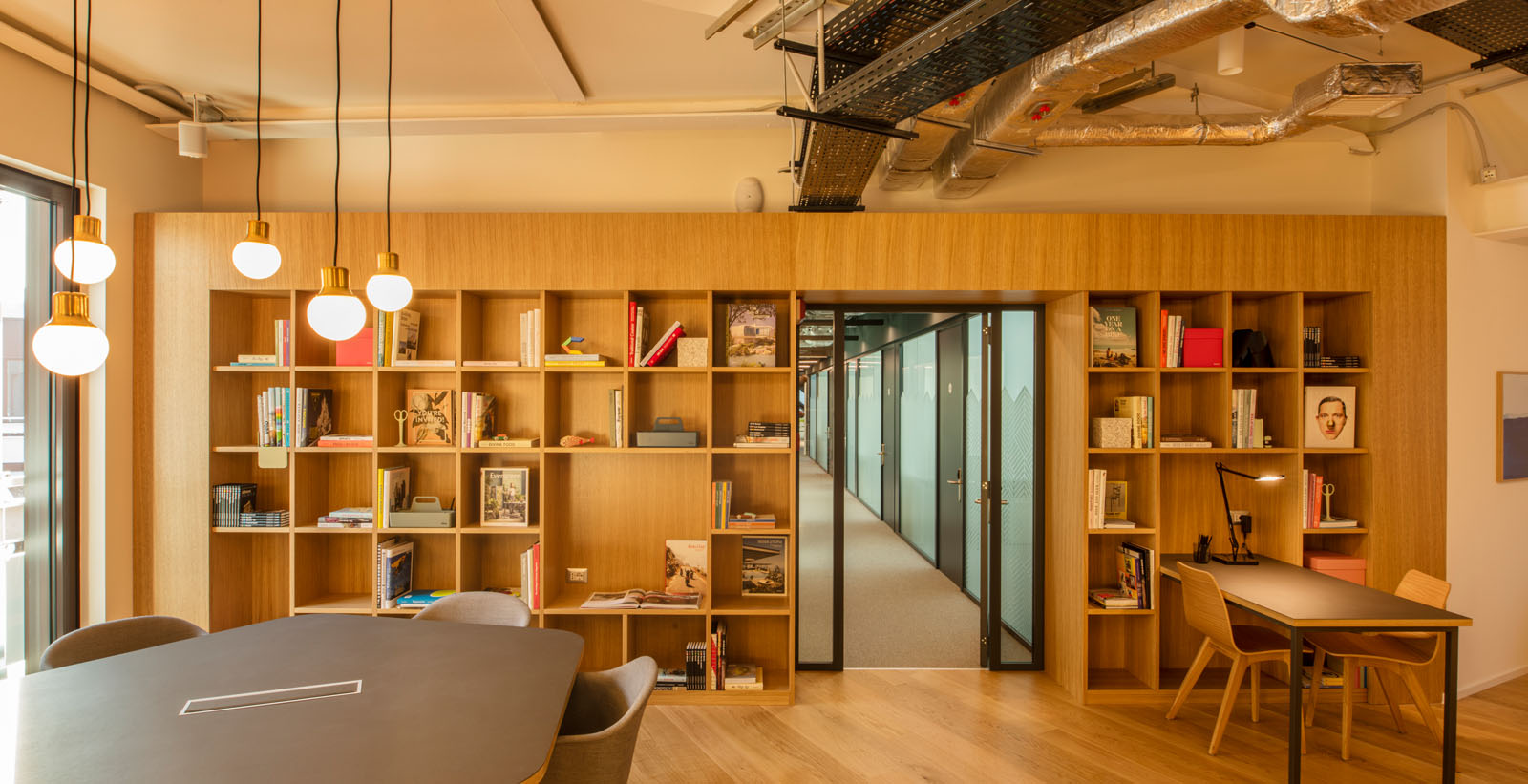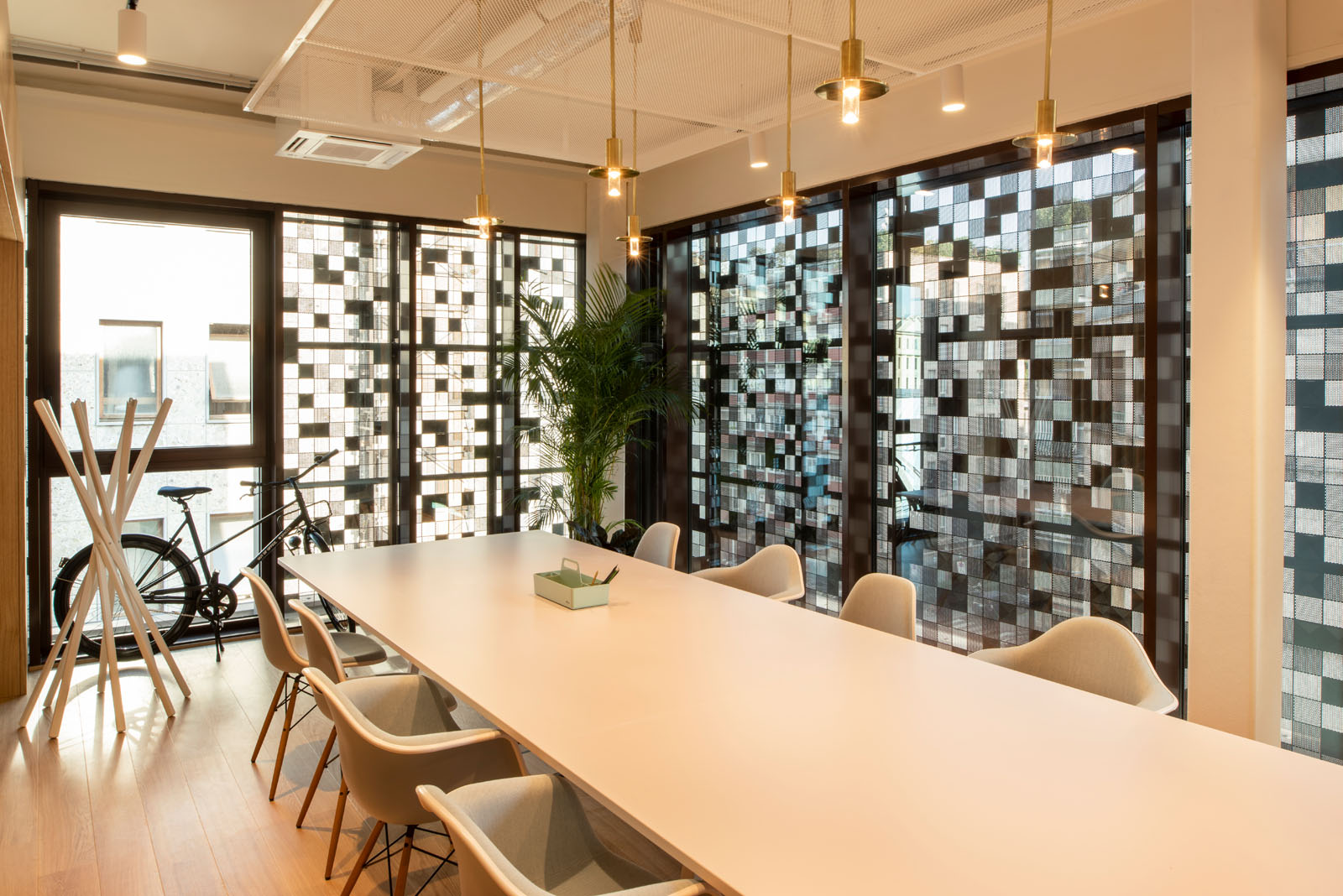 1 / 19
IWG, world leader in the supply of flexible spaces dedicated to co-working, has entrusted Tétris with the fit-out project for a new Spaces in Milan located in the Piazza Vetra district inside the "Vetra Building", a historic building recently redeveloped that, just like the area in which it stands, perfectly blends tradition and innovation.
The new professional hub extends over three floors of the building, in addition to the ground floor, for a total area of 3000 square meters. Read more
The space on the ground floor, which hosts part of the Business Center with its meeting booths, co-working desks and informal areas, is characterized by large full-height windows that directly overlook the surrounding streets by exploiting and enhancing natural light within the space.
Also in this area the floor, covered with a very homogeneous gray resin, highlights the bright colors of the furniture finishes, the plants and the design decorations with a vintage touch.
The other part of the Business Club develops on the fourth floor of the building where, once disembarked from the elevators, you find yourself in a welcoming but at the same time exclusive space, furnished with oak joinery and lounge furnishings that allow to organize different types of formal and informal business meetings.
On the other floors of the building, various closed offices of different sizes, equipped with exposed systems, can be customized according to the customer's needs enjoying a spectacular view over the city.
The renovation of the building also included raising the existing structure by one floor thus creating an additional floor, the fifth, and totally renovating the fourth floor which has a sloping roof covering with skylights that help create in this part of offices a very warm atmosphere thanks to the possibility of exploiting the zenithal light, a particular type of lighting obtained with sunlight that illuminates the interior from above.
Photo credit: Paolo Carlini Photography
Video credit: Jodago – Video & Communication
Client testimonial