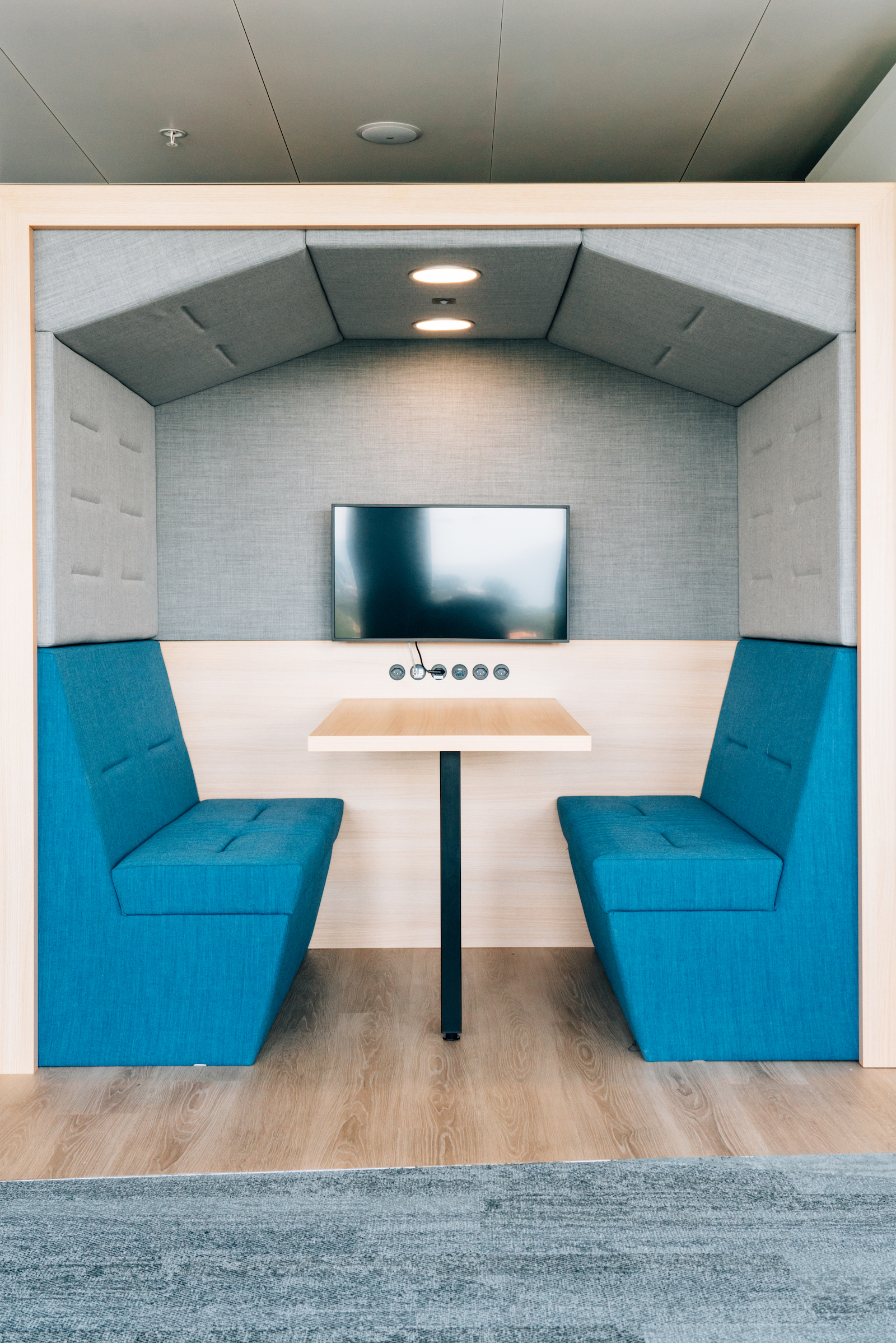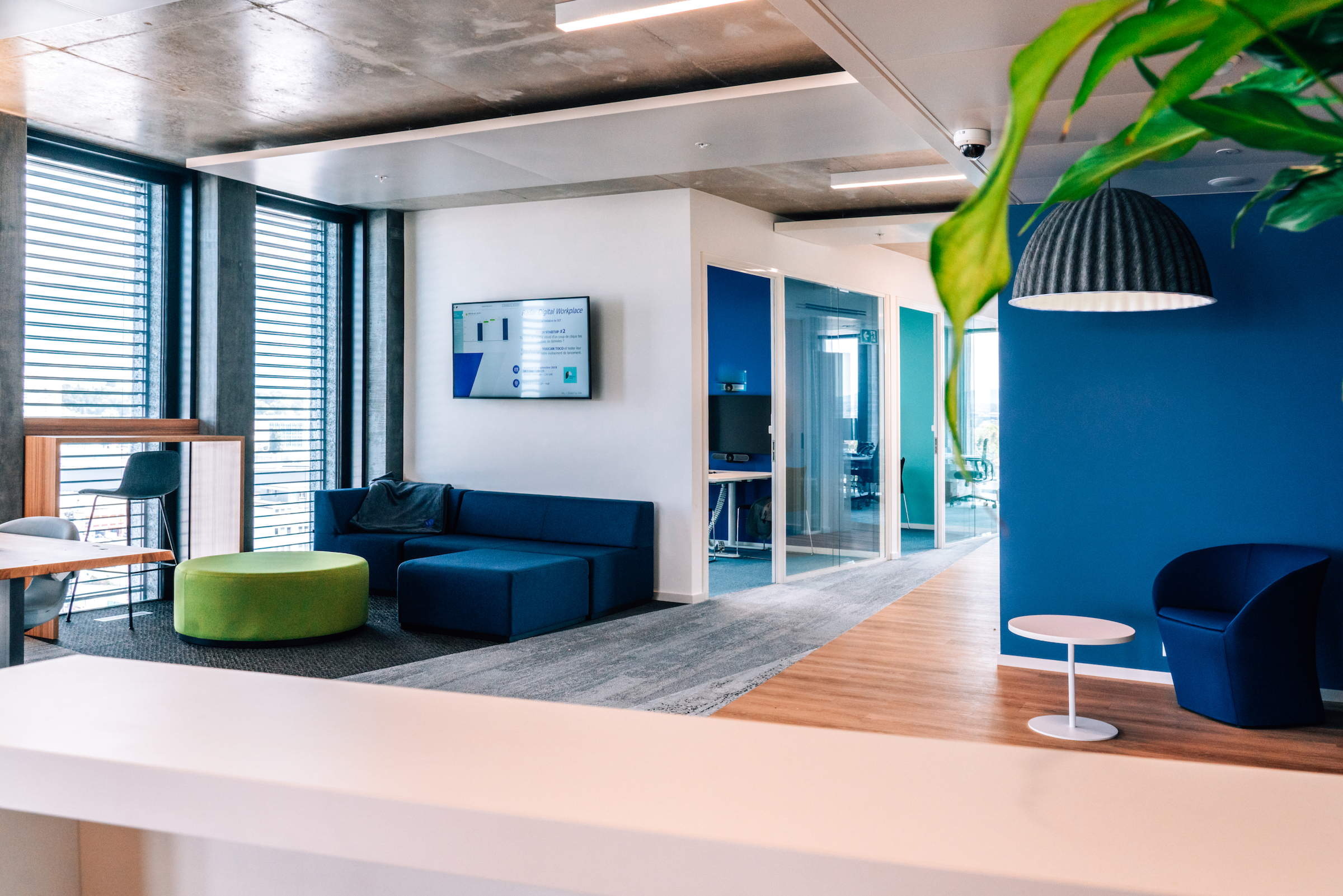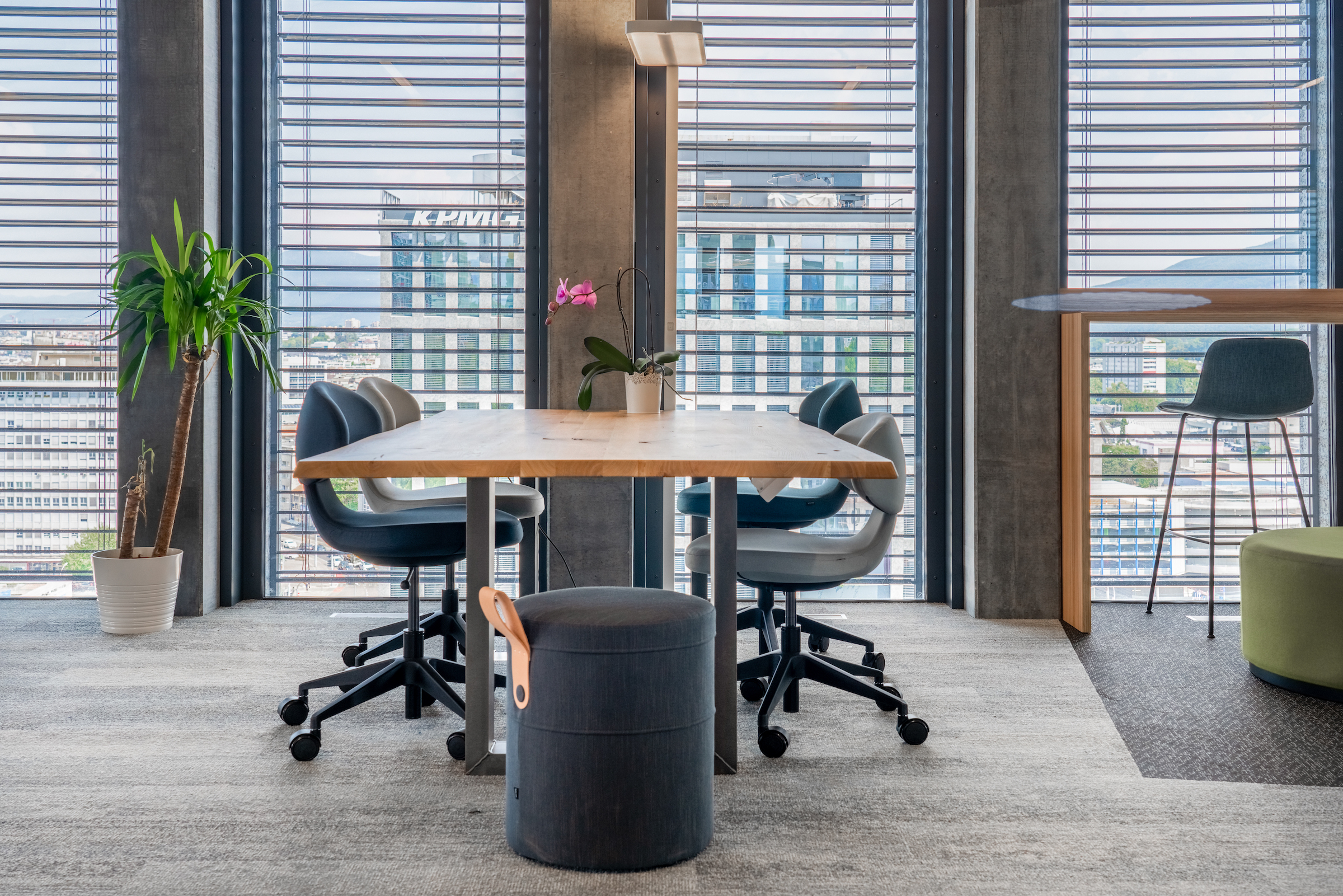 1 / 15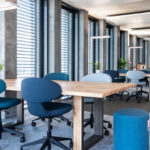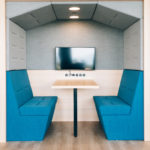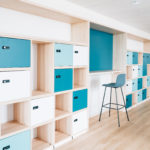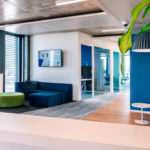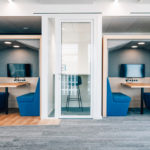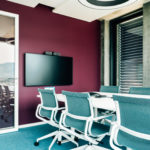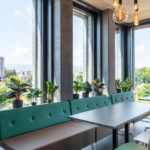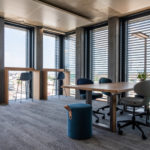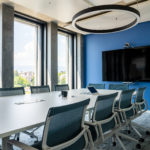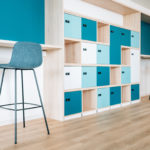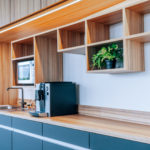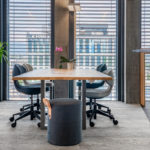 During a competition for the company Wavestone, which we won, we were able to carry out the project inspired by their TWIST'AIR charter and the "positive way" developed in France, Belgium and Luxembourg.
The project is located on the 12th floor of a tower on the new Adret Pont Rouge site in Geneva and has 28 workstations for about 50 employees.
The layout combines coworking spaces and assigned workstations as well as a large cafeteria and meeting spaces of all sizes.