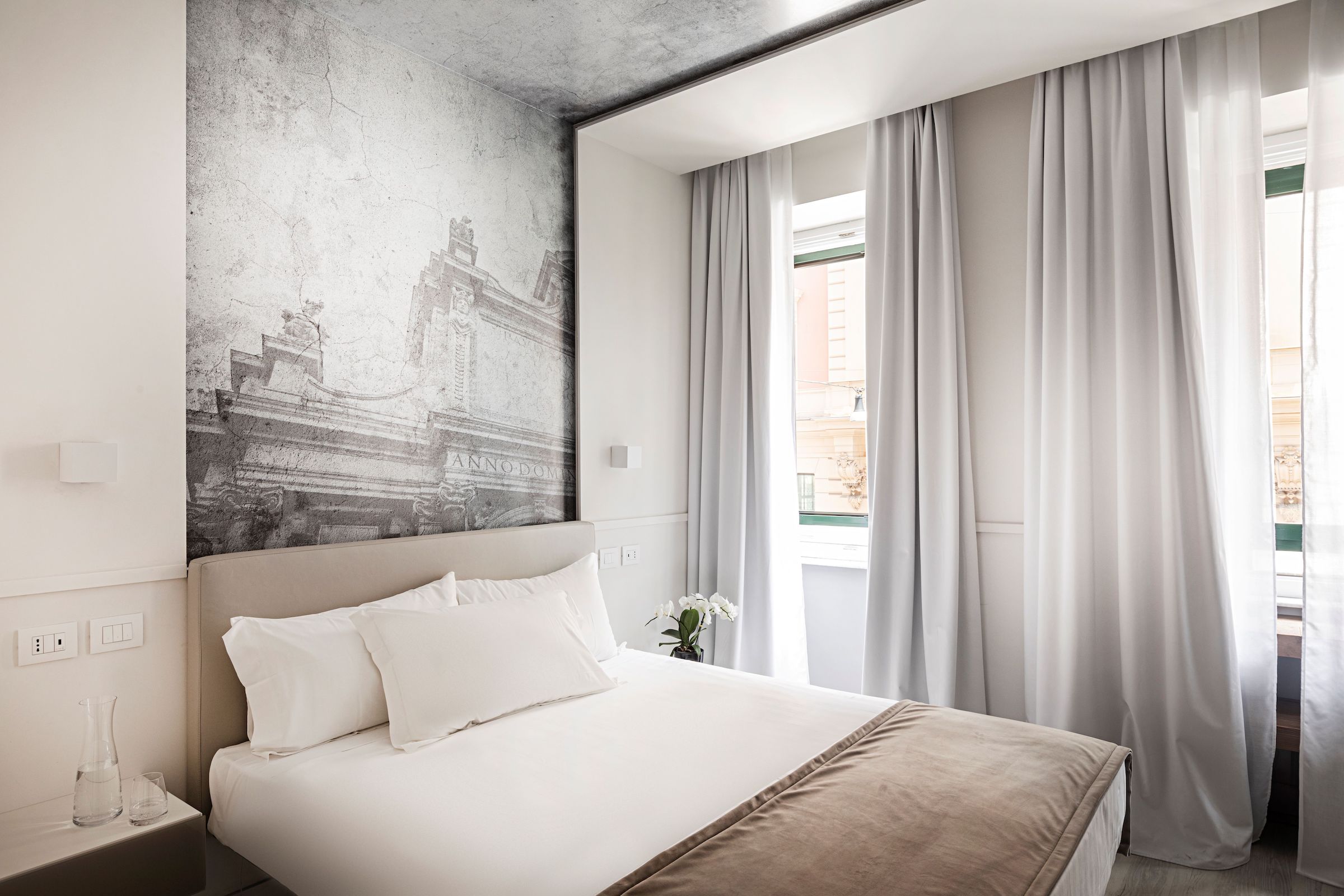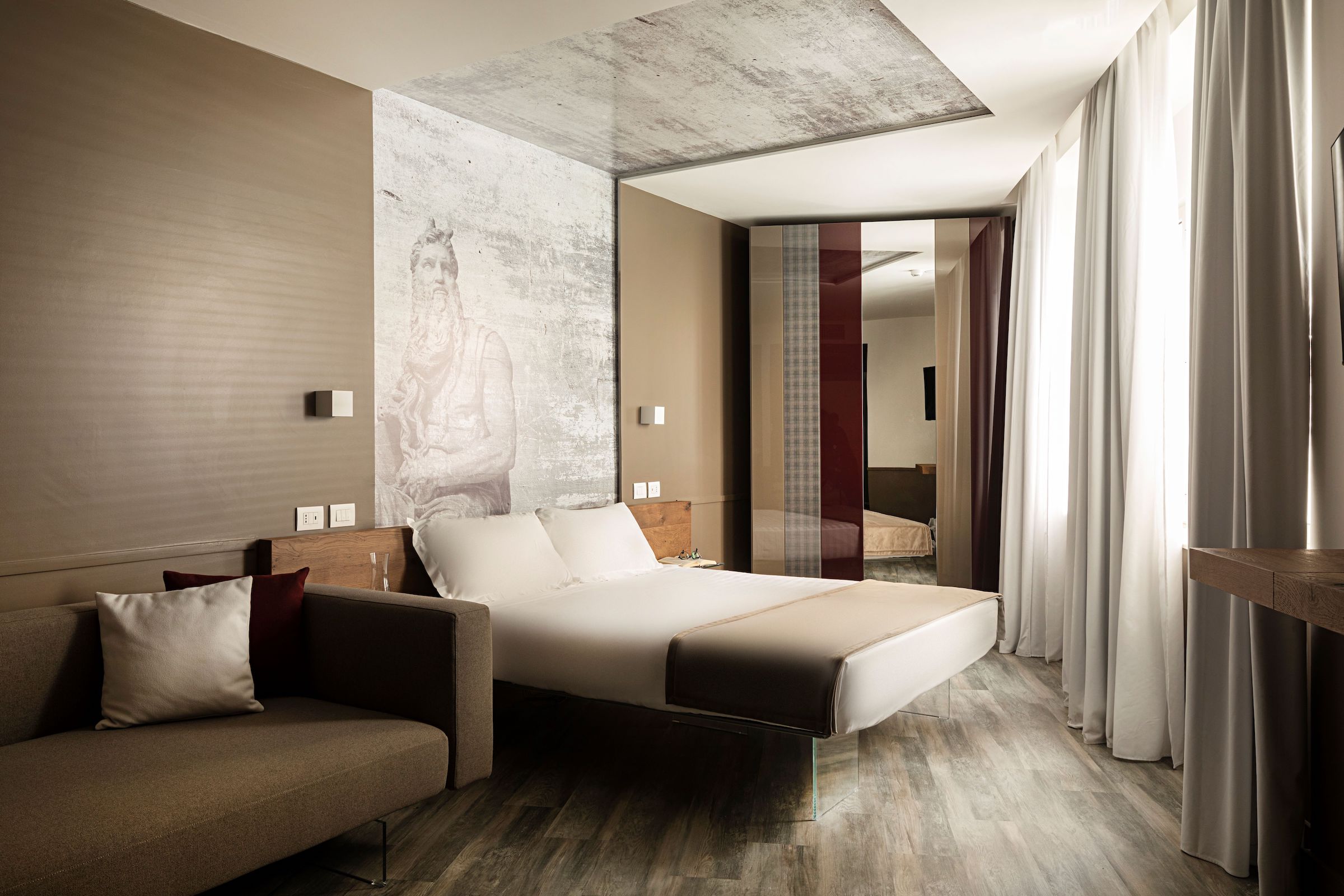 1 / 7
Located in a historic building from the 1500s, home to the former Littorio Library dating back to 1927, the building that houses the new boutique hotel Regno has been completely renovated, preserving its original features. Classic and modern at the same time, the property maintains ties with the past through its original facade. The project involving the entire property complex is a virtuous example of a 16th-century residential palace redeveloped into a modern hotel with Italian style.
We have completed the renovation of this quaint boutique hotel with a welcoming family spirit recently acquired by the Hannah Hotels Collection Group.
The redevelopment of the property, located in the heart of Rome on Via del Corso, took place in ten actual months of work. The construction and plant engineering activities, managed in several phases and coordinating a particularly complex site logistics due to the central location of the property, involved the entirety of the interior spaces that cover an area of 1,200 square meters distributed on nine floors, of which eight above ground and a basement used for service rooms.