1 / 10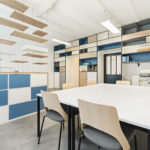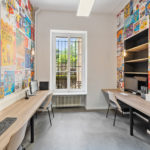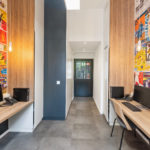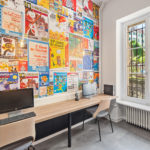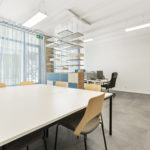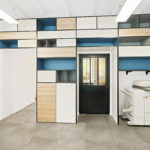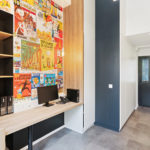 The "Fondation de la course de l'escalade" entrusted us with the renovation of their premises. The objective was to create a layout that would allow them to accommodate 3 employees year-round and about 15 employees and a lot of equipment for a few months.
To meet these objectives, we designed the layout to make maximum use of all the available space. Almost all of the layout was designed in carpentry so as not to lose any surface area.
We accompanied the "Fondation de la course de l'escalade" through the various phases of the project: design mission, total contracting and selection of the furniture.
The design was strongly inspired by the company. Customised wallpapers were created using posters from the "Course de l'escalade" and newspaper articles, some of which were over 40 years old. Neutral and natural colours such as wood, green, blue and stone were added to give a warmer feel to the interior.