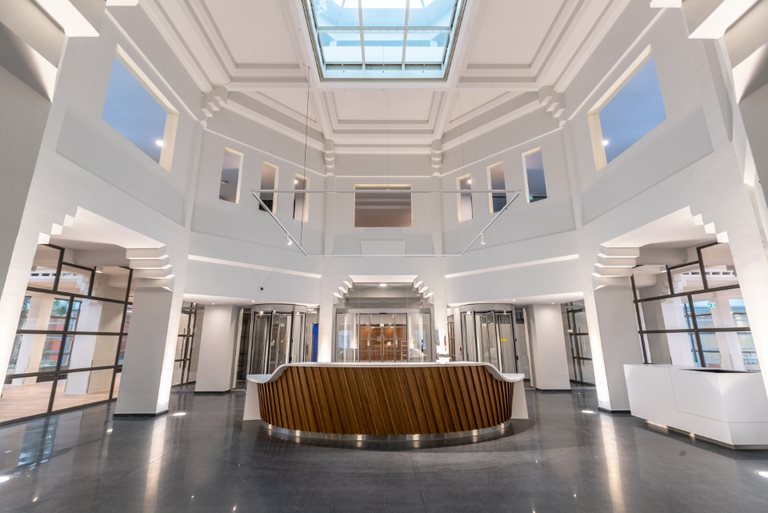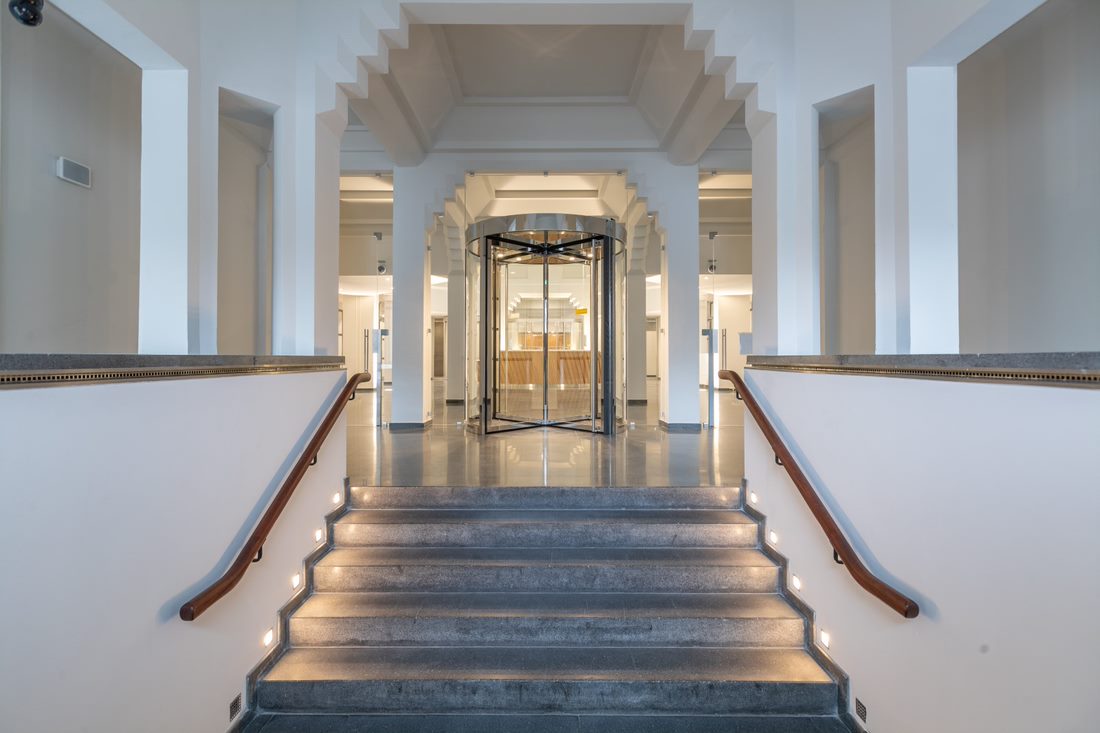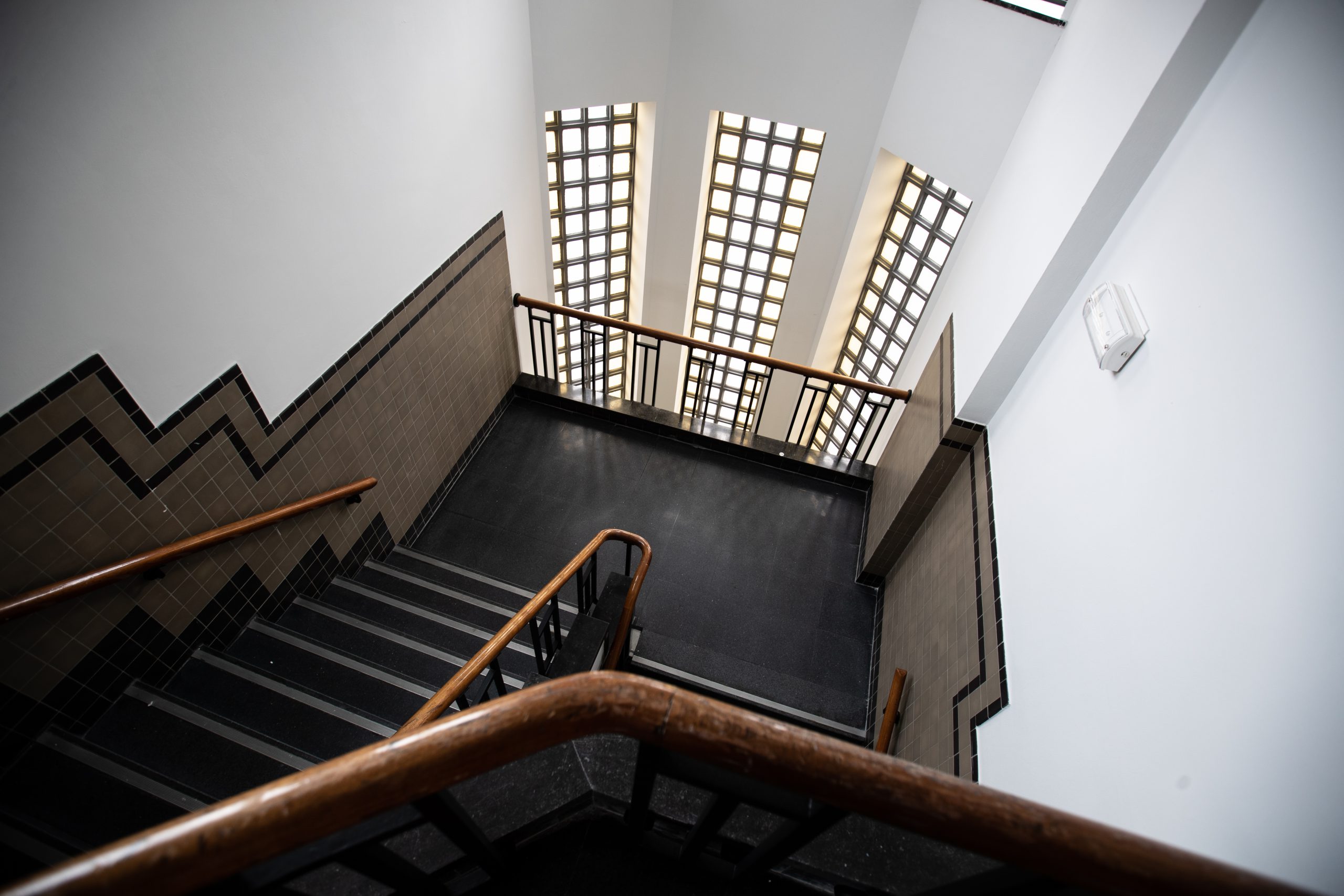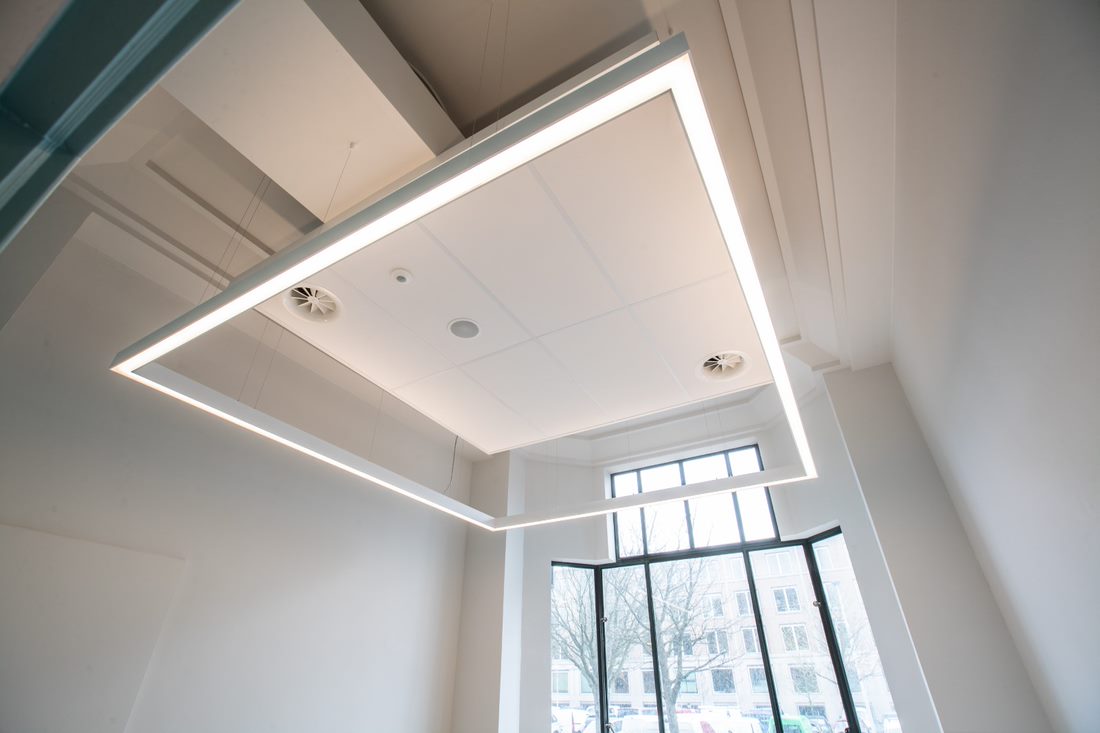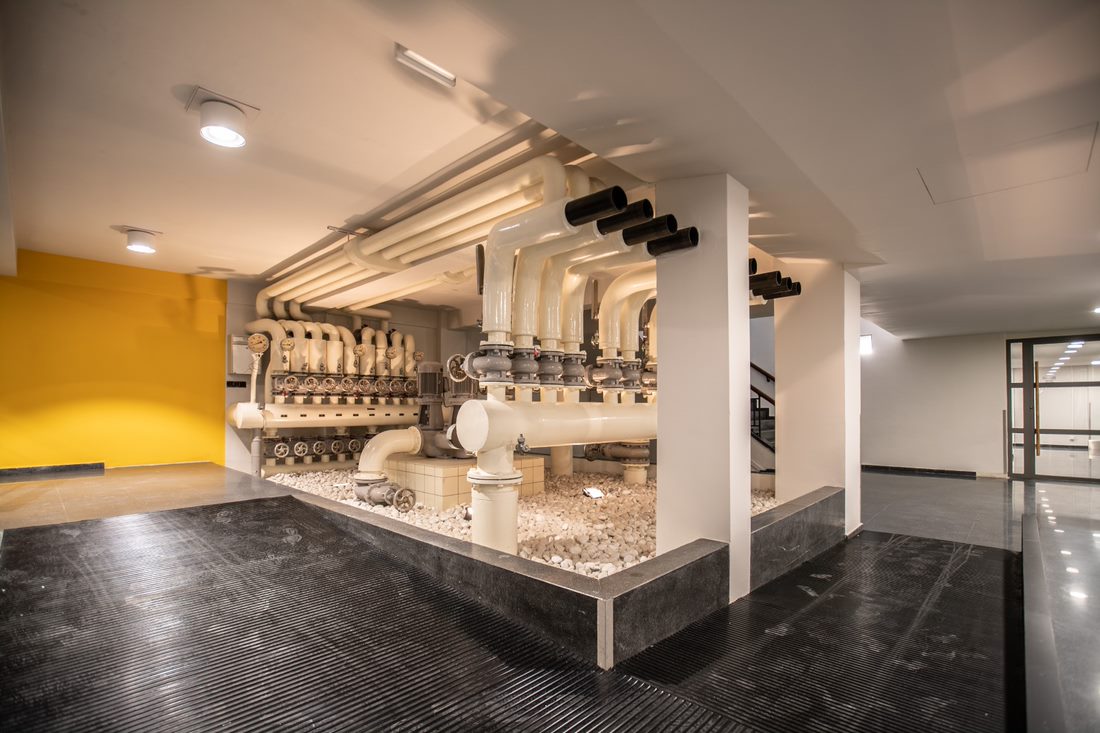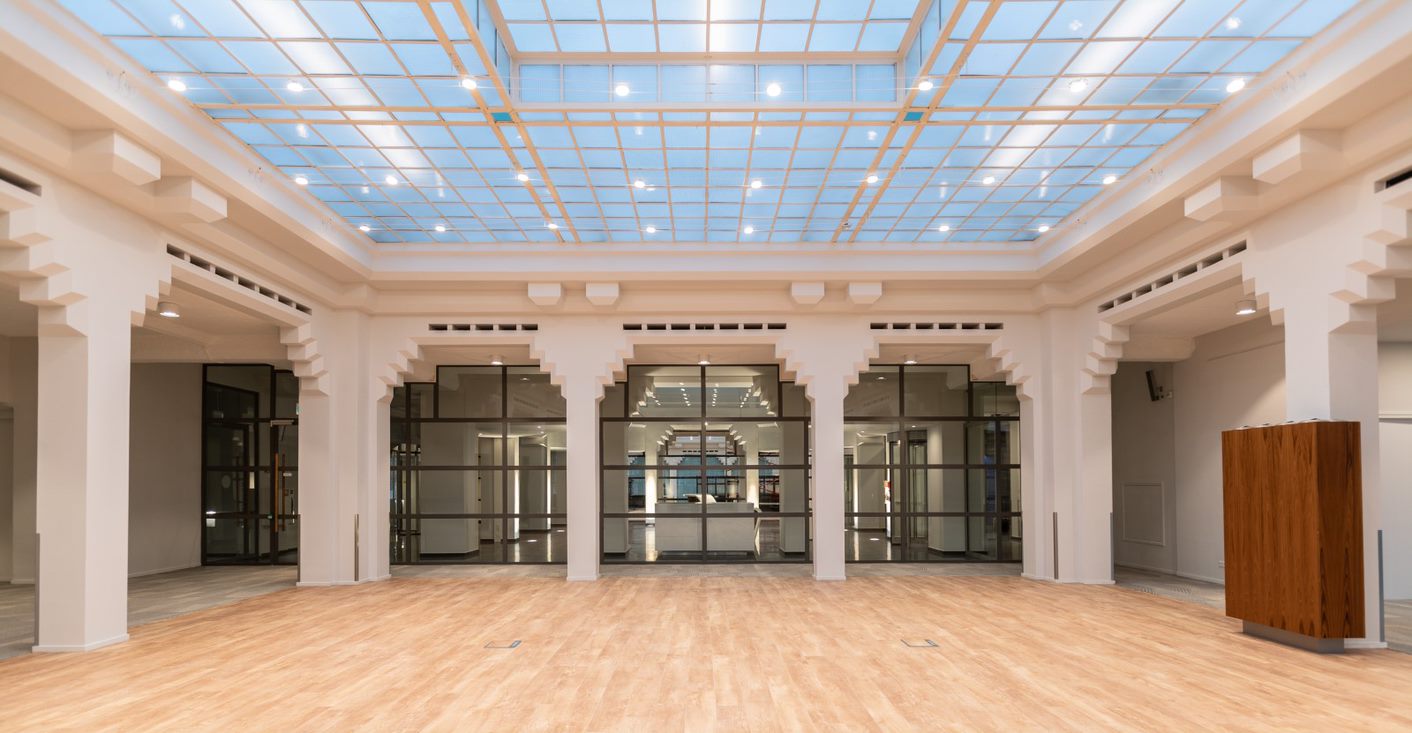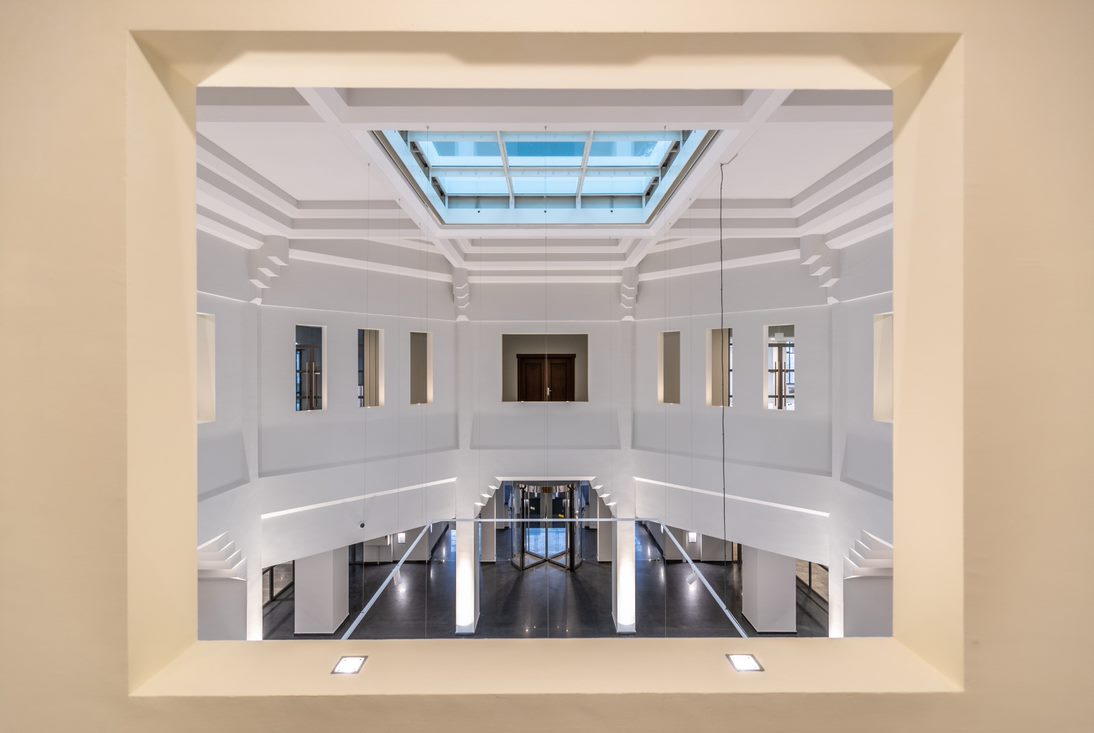 1 / 10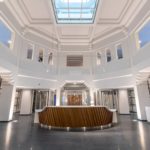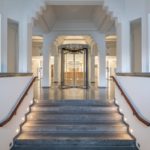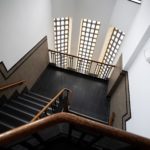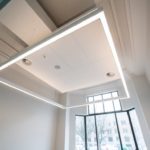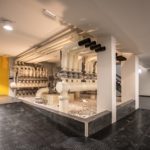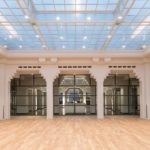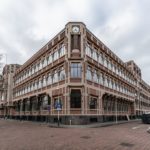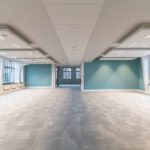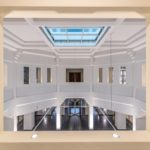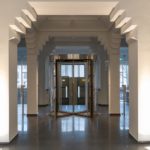 The atria have a very characteristic design. The serration of the column structure also makes this building recognizable for a layman. During one of the previous renovations, interventions were made that were not designed in accordance with Berlage's design guidelines. During the current renovation, we have chosen to adjust or sometimes to remove elements to restore the Berlage design. Specific in this case are the pillars that were placed under the serration. The Berlage boardroom, which is monumental, has remained untouched with exception of the entrance doors, and has therefore a unique position in the building. The monumental doors have been adapted to the current fire and safety regulations.
One of the most eye-catching areas of the building is the entrance area. Several years ago, a reception desk was positioned here in the centre. This hindered the experience of the symmetrical entrance with an enormous height of 12 meters and a glass ceiling in full. With the relocation of the reception desk, the turnstiles have also been moved more into the background, so that it is now a friendly and yet very impressive entrance and has been restored.
Due to deferred maintenance and incorrect architectural interventions in the past, resulted in more adjustments than initially formulated in the program of requirements. For example, the installations of the building have been redesigned according to today's needs and integrated into the existing structure of the building. In addition, new ceiling islands have been designed for the large open floors. Due to the flexible design it is possible to adapt the layout depending on usage over the years. The ceiling islands of which we started with one standard resulted in 26 different designs All tailored to the seemingly rhythmic structure of the building.
The size of the building allows a flexible workspace for 540 people, as well as a full area for catering facilities, a restaurant, a coffee bar, various meeting and examination rooms. A fitness has also been realized in the basement of the building.